So, I came back to Viet Nam from Malaysia. One of the things I'm pleasant with when living in Viet Nam is its Internet. Not only is it cheaper than Malaysia, but also does it look more advance. Here is why.
1. Cheap
In Malaysia, there is not many provider for home internet. Here I mean wired Internet, not mobile broadband. I only hear TM (Telekom Malaysia), only see salepersons of this brand in public. Because of almost monopoly state, the fee is expensive. We register the least package, Unifi 5 Mbps, for 150RM (ringit Malaysia) per month. Other than that, we have to pay extra money when the TM contractors come to install the network and devices. If some breakage happens and we call TM contractor to come and fix, we also have to pay (~200RM). If we stop using Internet, we have to bring the devices on our own to TM outlet to return. The subscriber contract is at least 2 years and if we stop using the device earlier than that, we have to pay penalty. 500RM is the amount we had to pay when we terminated the contract to go back to Viet Nam.
After going back to Viet Nam one month, we register for Internet from a provider named FPT. This is one of well-known Internet providers in Viet Nam. The others are VNPT, Viettel. Normally, FPT's fee is a bit more expensive than the others, but they are well-known for customer care. And the price make me surprised. The least package, 10 Mbps, is only around 200000₫ = 36RM per month, 1/4 cheaper for double speed. We also don't have to pay extra money for installation, fixing and termination. Actually, in the price sheet, there is fee for installation, but because we pay in advance for 12 month, we are installed for free. The fee per month is too cheap, we don't hesitate to pay in advance.
One more thing, while the internet provided by TM for home usage is copper cable, the internet provided by Viet Nam providers is fiber optic cable!
2. Modern
Internet in Viet Nam is cheaper, but it is not slower or outdated. While the Internet is provided to my house and company in Malaysia via copper cable, it is fiber cable in Viet Nam. For devices, you need at least two separated things: modem and router, if you use TM internet, like this:
(ignore the top one. It is for TV and you don't always need it)
But if you use Internet from Viet Nam provider, you are given one devices with all functions in one: Fiber converter, modem and router, like this:
You also see the appearance of FPT device looks better.
FPT is not the only provider who gives nice-looking device. Here is device from VNPT: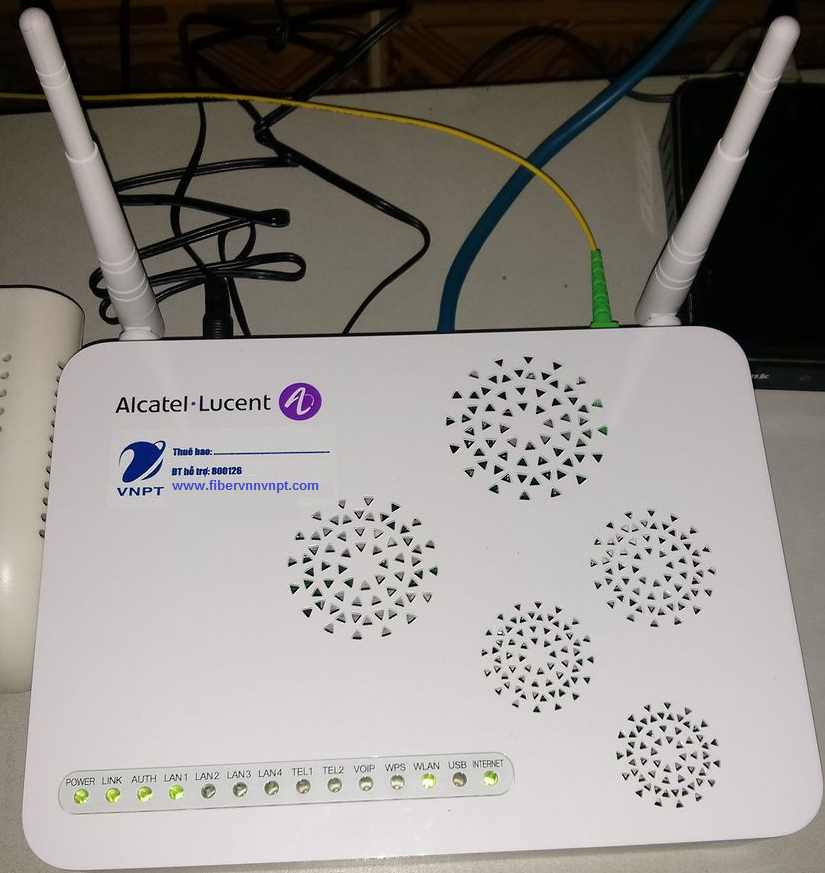 To improve the Internet speed inside the country, there is "internet exchange" network. With it, when a user visit a website hosted inside the country, the data is only transferred in a domestic network, not going out to international network then go back. Viet Nam built its IX network, VNIX, long earlier than Malaysia, 2003 comparing to 2008.